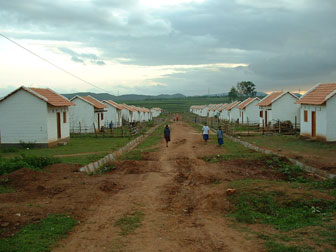 Successful relocation of villagers from wildlife sanctuary
Jeremy Hance, special to mongabay.com
September 29, 2007
The Bhadra Wildlife Sanctuary is located in India's Western Ghats mountain range. The sanctuary contains some of India's most celebrated and endangered wildlife, including the Bengal Tiger and Asian Elephant. Other mammals include the Guar, Sambar, Slender Loris, Chital, and Leopard. The sanctuary is also rich in bird species (nearly 300 have been recorded) and butterflies. As well, the Bhadra Wildlife Sanctuary is one of twenty-seven reserves that are apart of Project Tiger: a program to save's India's last tigers and their habitats.